Your local oyster at an exciting new location
Oyster lovers rejoice: Dubai's favorite hidden gem now has a second location! After the success of our first outlet at the Umm Suqeim, we've opened a second farm-to-table concept at the Sheraton Hotel in Jumeirah Beach Residence. It is located just a few steps off the beach, so you can pop in after a dip in the sea for fresh oysters paired with a glass of bubbly and enjoy the spectacular JBR views.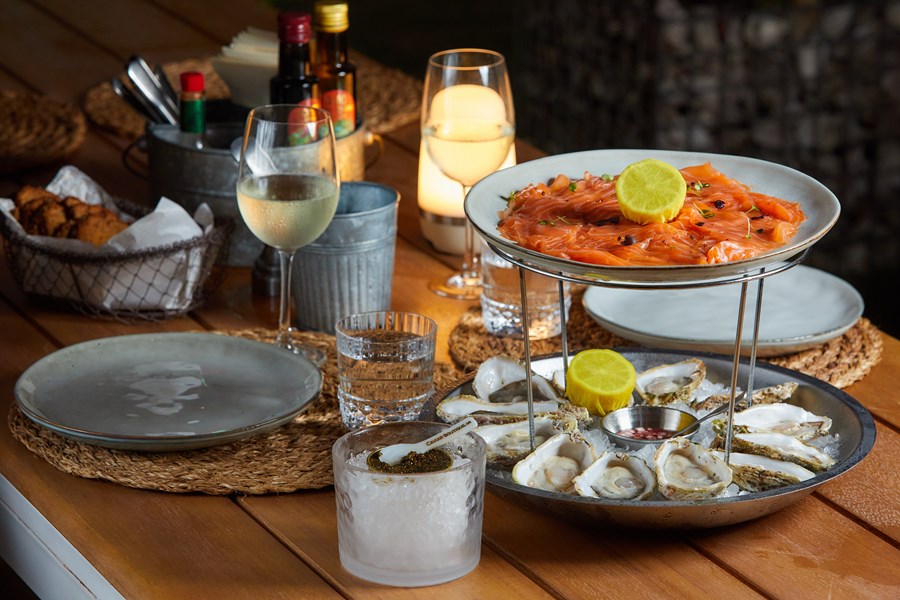 Same as our Fishing Harbor location, the menu includes oysters in all sizes - take your pick of a No.2, No.3, or No.4 with a side of one of our signature sauces that perfectly complement the smooth buttery finish of the Dibba Bay oyster. Platters of a dozen freshly shucked oysters start at just AED 159.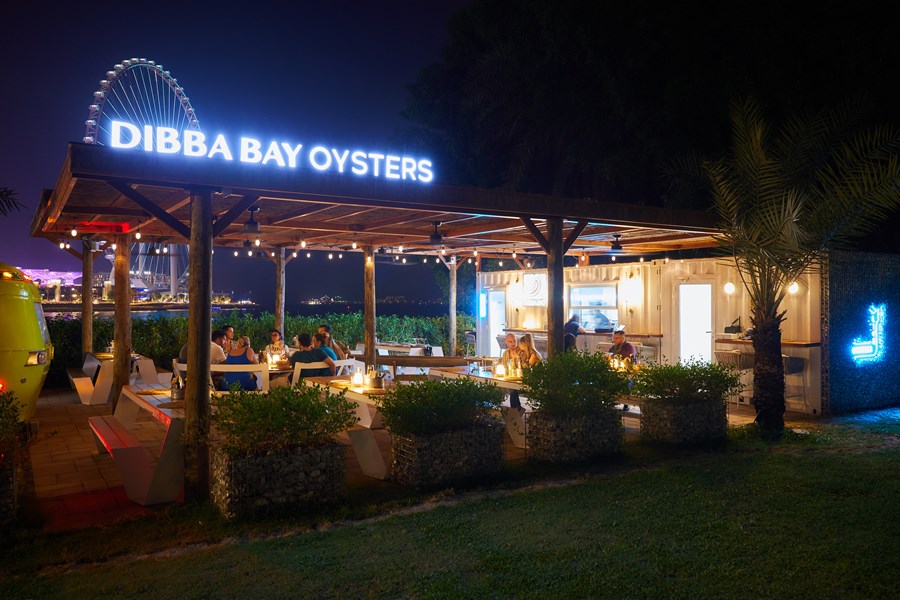 Oysters are a delicacy that can be enjoyed raw or cooked. You'll often find them served raw in most fine-dining restaurants in the UAE, but it's worth exploring this superfood in other forms as well. You can find a variety of grilled oysters on our new menu; order the "DibbaFella" for a local twist on the classic Rockefeller oysters. If you're visiting just to whet your appetite, pair half a dozen oysters with a glass from our specially curated wine list that complement the tasting notes of the Dibba Bay oyster.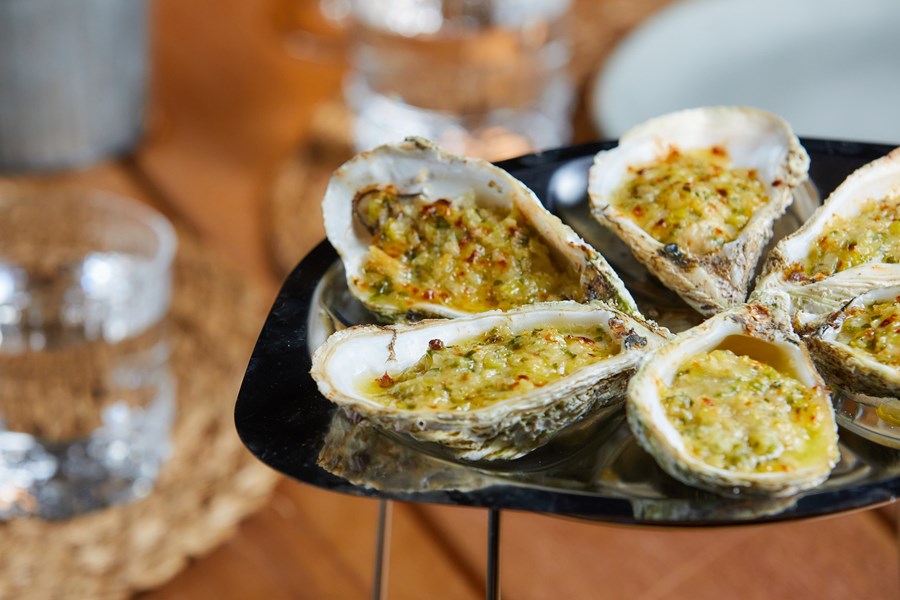 We also offer accompaniments to your oysters that contribute to our 'local first' mission, such as salmon which is smoked locally by Salmontini, and a locally produced burrata dish with fresh produce supplied by UAE farms. Don't miss the custom-made bread supplied by the artisanal bakers at Viking Bageri; a distinctive recipe produced just for Dibba Bay.
Our popular Sunset Oyster Hour happens every Monday to Thursday from 4:30 - 6:30 pm where you can get oysters for as low as AED 8 a shuck. We're also taking reservations for private events and venue hire at our Sheraton branch, so you can make your occasion even more special by celebrating it at this stunning location.
Open daily from 12 pm – 11:30 pm. Free valet parking available.
Access is also available off the JBR beach next to Bla Bla.