Our sustainable policies, waste management regulations, and social responsibilities, have earned us the "Friend of the Sea Sustainable Aquaculture" certification.
Friend of the Sea is the leading global certification standard for products and services that respect and protect the marine environment. And we're proud to be the first farm in the region to earn this certificate.
To be a certified Friend of the Sea institution, aquaculture facilities must meet strict sustainable policies, waste management regulations, and social responsibilities. The Friend of the Sea certification covers our sustainable aquafarming for oysters, covering the Crassostrea Gigas species. The certification also covers our packing and export operations with traceability being a key focus, as 50 % of our production is exported to Hong Kong, the Maldives, Seychelles, Mauritius, Oman, and other destinations.
 "Our mission as an oyster farm has always been to protect our oceans and involve sustainable practices in all aspects of our business to safeguard the integrity of aquatic life. We are proud to be acknowledged by Friend of the Sea for our sustainable farming practices. It's important to us that there is an accredited third party certifying our work; sustainability demonstrated with a third-party certification will help consumers choose more consciously", said Ramie Murray, our Founder and CEO.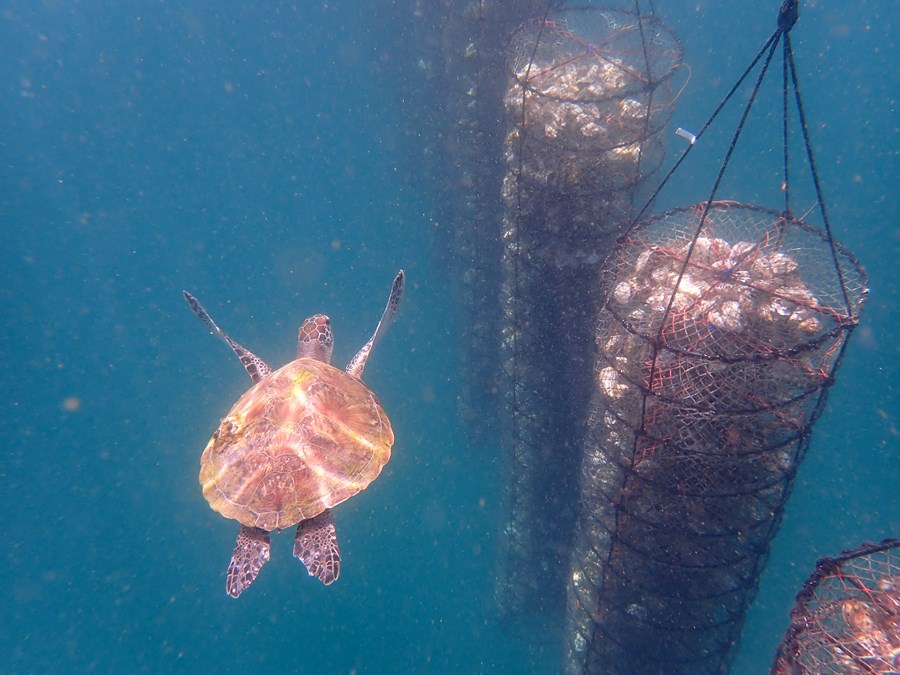 Friend of the Sea's Sustainable Aquaculture Certification criteria involves an environmental impact assessment which must confirm no impact on critical habitat, compliance with water quality parameters, no use of harmful antifouling nor growth hormones, compliance with water quality management, social accountability, and continuous improvement of waste and energy management.
As part of our waste management program, dried Dibba Bay oyster shells are being returned to the ocean in non-pollutive gabion cylinders that are 80 cm high which act as building blocks to support the marine environment in Dibba, Fujairah. The shell structures are offering a substrate for native shellfish species to grow as well as new habitat for marine life.
"Obtaining this certificate proves not only that Dibba Bay conducts a responsible farming operation according to Friend of the Sea standards, but also that the company has a broader commitment to protecting the environment", said Paolo Bray, Founder of Friend of the Sea.
As the first farm in the UAE to receive the Friend of the Sea certification, Dibba Bay is supporting the country's Food Security goals by providing a certified sustainable food product for local and international consumption.