We offer the world a truly gourmet oyster
Dibba Bay Oysters are amongst the finest restaurant-grade oysters in the world. Identifiable by their white and gold-flecked shell and meaty texture, Dibba Bay oysters are the first and only gourmet oysters from the Middle East.
The oysters are of the Pacific Cupped species. Like wine, oysters take on unique properties depending on the environment they're grown in - their own unique merroir. They are therefore unlike any other in the world, as the pristine waters of Dibba shape their unique taste and color.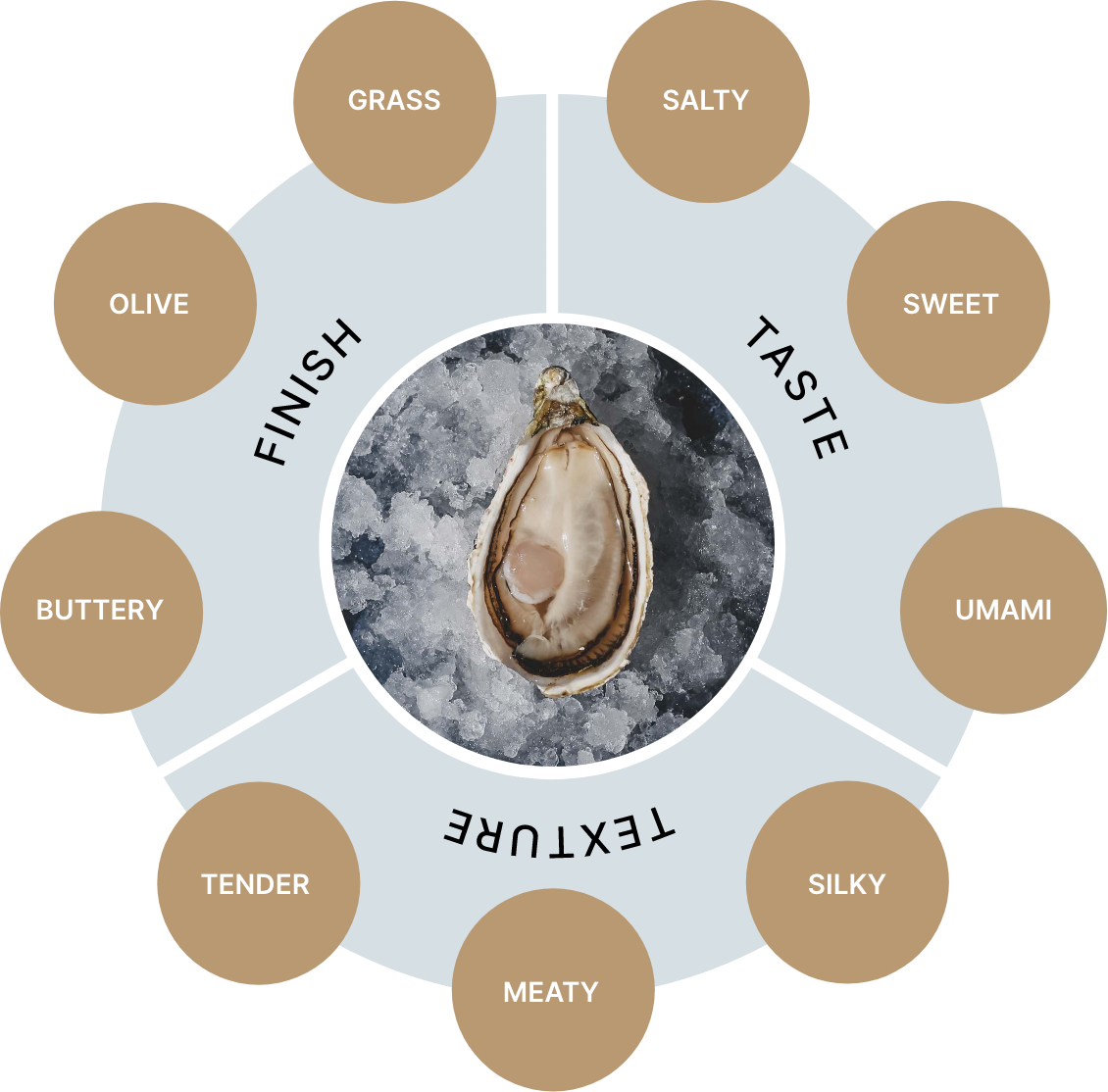 Luscious taste
Our oysters have been praised by the best fine-dining chefs and oyster connoisseurs for their exceptionally high meat content, silky texture and exquisite taste. 
At first, you taste sharp notes of salty olive and umami tang, then softened by a subtle hint of sweetness and a rich buttery texture - a complex myriad of flavors fusing together for a clean, refreshing finish.
Thanks to the year round abundant phytoplankton supply in the bay, our oysters have an unusually high meat content as a ratio to shell and are often 20-30% higher in meat than other oysters on the market. An oyster is directly impacted by changes in the waters, therefore seasonality plays a fundamental role in its taste and texture. As a result, our oyster meat to shell ratio can vary between 18% to 25%, depending on the season, making them tremendously plump and meaty.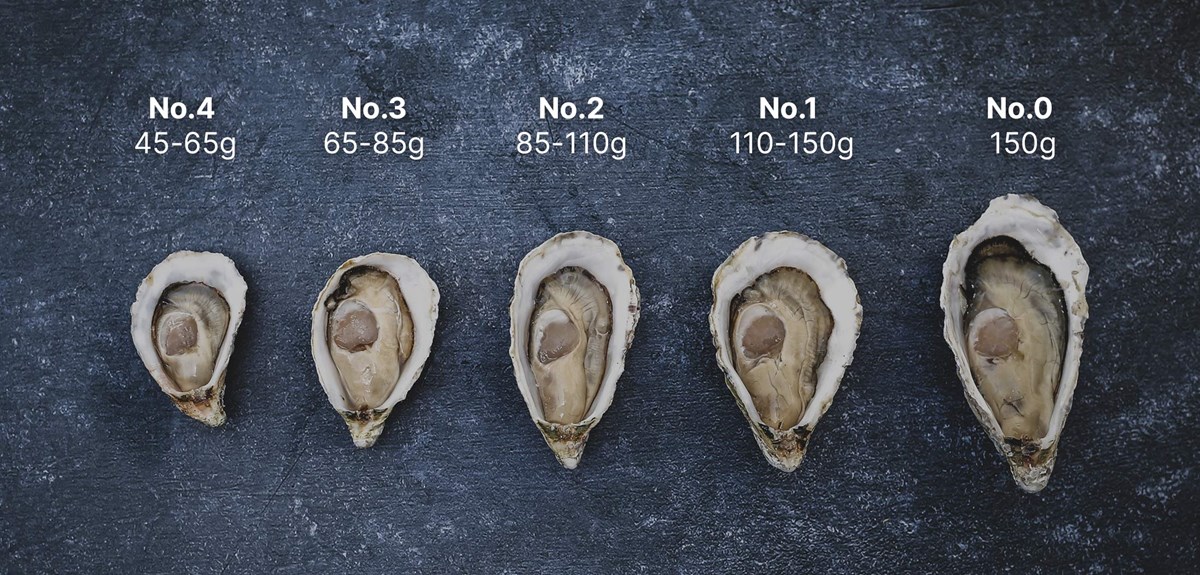 Nutritional information
per 100g serving (4 dibba bay oysters)
% of recommended daily intake
Nutritional Benefits
A nutritional powerhouse
Oysters are one of the most nutrient dense foods on the planet - a true superfood.
They are full of Zinc, Vitamins D3 & B12, Omega 3 fatty acids (EPA & DHA) as well as Iron, Copper and much more!
These nutrients, which people are commonly deficient in as they not found easily obtained from other foods, are essential for boosting immunity and maintaining glowing skin, thyroid health, a robust metabolism, and great energy levels.
Testimonials
Read what some of the top chefs have to say about our oysters.
anchor
"I'm in chef heaven right now, they are lip-smacking. It's a treat, coming out to see a supplier who is actually local; that is a rarity here. I think it's really important to buy local wherever you can and there's not much in the UAE, and to be on the ground level of something this special. It doesn't get any better than this."
Sean Connelly
Celebrity Chef
"Aquaculture is one of the most important areas of agriculture in our country. The oysters from Dibba Bay will help meet the demand on seafood as well as generate revenue from their export to markets abroad, which will benefit the local economy in Fujairah as well as contribute to the national economy. Expansion into foreign markets is a significant milestone for any local food production company and the increase in production capacity at Dibba Bay will ultimately enhance efforts to reach the UAE's food security goals - I congratulate Dibba Bay for successfully scaling up its aquaculture operations."
H.E. Mariam Bint Mohammed Almheiri
UAE Minister for Food & Water Security
anchor
"Its stunning how Dibba Bay is able to produce such an outstanding product just few miles away in the pristine waters of Fujairah. I had the pleasure of visiting the farm and meeting Ramie in 2017 and from that time I've been in love with the idea of a local oyster in UAE. The quality and freshness can easily compete with the high-end oyster market here in Dubai and worldwide."
Domenico Santagada
Head Chef ALICI Dubai
anchor
"Thanks to local hero, Ramie Murray, we know have world class oysters that we can call our own. Apart from being harvested locally, we prefer Dibba Bay Oysters because they carry the right balance of saltiness, sweetness and meatiness. We love them and our guests do too, they are the only variety of oysters that we have been serving for years."
Omar Shihab
General Manager BOCA DIFC
anchor
"Dibba Bay Oysters are pure meaty flesh with an open sea flavour. Hailing from Dibba Bay their location provides these special oysters a pristine environment with clean fresh ocean currents resulting in a thriving product that tastes amazing."
Chef Saradhi
Head Chef, The Maine Oyster Bar & Grill