Originally published by Curated Today
Oysters.
Polarizing and inundated with increasingly outmoded hierarchy and dichotomy: a historically "poor man's" food now synonymous with luxury.
Dibba Bay Oysters, farmed by East Coast Shellfish LLC, adds to this discourse by refuting that edible oysters can only be grown in cold waters. Far from easy but sharp in its methodology, founder Ramie Murray speaks to Katrina Kufer about the Middle East's first and only gourmet oyster farm proving that luxury and sustainability are not mutually exclusive.
In line with the UAE's movement to eat local in a country that imports around 80% of its food, Ramie Murray saw potential in the neglected oyster industry. While the Emirati economy once relied heavily on oysters to cultivate pearls, it took a hit as Japanese techniques seized market precedence in the early 20th century. Murray's inadvertent revitalization of the industry by shifting from pearl to edible species has been lauded as a pioneering effort towards increasing the nation's food security and economy by the UAE government. "I saw an opportunity to have a local premium food product grown in a sustainable way," says Murray. Growing up in the UAE and studying product design in his homeland of Scotland, it was his time working in renewable energy in Oman that triggered the revelation that the clean, calm coast towards Fujairah was not being commercialized. "It wasn't a deliberate reinvention of the existing oyster industry, it was only on reflection that we realized the whole reason we were able to grow high quality edible oysters was for the same reasons pearl oysters had been flourishing in this environment for so many years."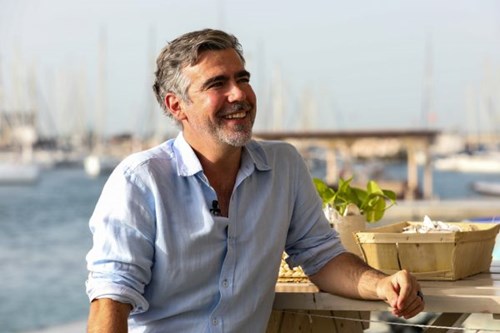 As a nation surrounded by ocean with one of the globe's highest per capita seafood consumption, aquaculture is key to Emirati agriculture. "Aquaculture properly managed can potentially supply almost everything the country needs," observes Murray. Dibba Bay's 18-hectare farm is located on Fujairah's coastline. Employing state-of-the-art equipment and ISO 22000 and HACCP-certifications—with Halal, Friend of the Sea and Organic certifications underway—the offshore sub-tidal longline farming system allows oysters to be grown in the open ocean. "No one thought it was possible mainly due to the perception that oysters can only grow in cold climates," notes Murray, adding that edible oysters were additionally overlooked as they are not a local diet staple. 
Full article featured here.