Originally published in the Condé Nast Traveler Aug '21 edition
Dubai is bellowing with dizzying skyscrapers, elaborate malls, slinky hotels, and commercialized restaurants. In a city that thrives off of five-star endeavors, localized sustainable dining options are somewhat of a rarity. But a new generation of restaurateurs and farmers are drawing upon the abundant creativity in this dynamic city and slowly shifting Dubai's food scene to be more environmentally conscious.
Today, homegrown restaurants are cropping up in the city's design-centric neighborhoods, with menus full of locally sourced produce from a variety of farms on the outskirts of the city. 
In Dubai's International Financial Centre sits one of the city's most enticing experiments in food sustainability: Spanish tapas bar BOCA. With a menu designed around Emirati products, BOCA is an ode to the region's nature, the highlight of which is a garden dedicated to edible Emirati desert plants.. The creative minds behind BOCA draw inspiration from the land and sea of the U.A.E. in an effort to create slow, locally sourced food with a story that is distinct from the typical commercial restaurants saturating Dubai's food scene.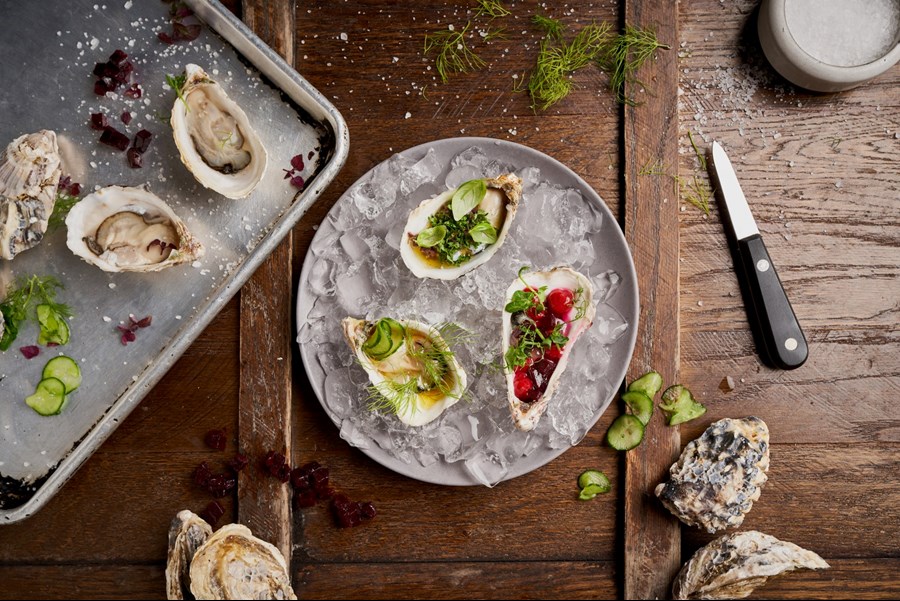 Dubai's shifting food scene extends beyond restaurants. Small-scale farms are advancing the U.A.E.'s local food supply in unique ecosystems across the country. These initiatives play an equally important role in the region's food revolution, where, until recent years, a localized food source was scarce.
Off the quiet shores of the Indian Ocean against the spectacular Hajar Mountains sits Dibba Bay Oysters, a small oyster farm that is quietly disrupting the United Arab Emirates' seafood industry. Inspired by Emirati pearl diving heritage, Dibba Bay became the first farm to grow oysters in the warm waters of the Arabian Gulf—a concept previously thought impossible—and send the fruits of their labor directly to local markets and restaurants.
Read the full article here.