As part of the Dubai Food Festival, experience a special supper club at our farm shop in Dubai!
The Dubai Food Festival is an exciting time for foodies across the country. From fun masterclasses to exotic culinary collaborations, this is an event the Dibba Bay team looks forward to every year!
This year, we have teamed up with Moreish by K, popularly known as the 'Flavor Queen' of Dubai and for her unique collaborations & supper clubs, to bring you the best of the local oyster with her unique take on Punjabi & Persian flavors. For two nights only, enjoy an eclectic 5-course menu featuring oysters like you've never had them before!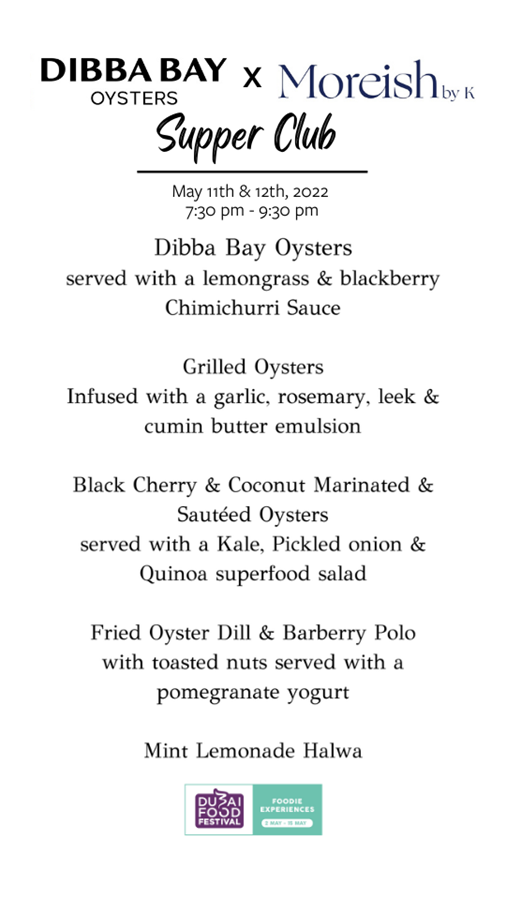 Location: Fishing Harbor 2, Umm suqeim 1, Dubai
When: May 11th & 12th, 7:30 pm - 9:30 pm